It is with joy that we introduce "Journey of the Soul", a spiritual accompaniment program that emerged from the heart as a result of our experience with "Choose Only Love."
​"Journey of the soul" is a path that is traveled hand in hand with the writings received by Sebastián Blaksley to facilitate the understanding of the choice for Love that your soul has already made, and that you are here to express that Truth.
We make the journey with you from the human heart:  A path from book 1 to 7 with the recipient of this work, Sebastian Blaksley.
​As Pilgrims of Peace:  Rosa Riubo, Lorena Boggero, Sonia Sosa, and Cristina Moragas.
Know more about "Journey of the Soul, a path of realization with Choose Only Love"
For a personal conversation about "Journey of the Soul", please contact directly Sonia Sosa on Instagram
at soniasosa_pilgrimofpeace or by e-mail at sonia@fundacionamorvivo.org
---
Get your medal of Union of the Three Hearts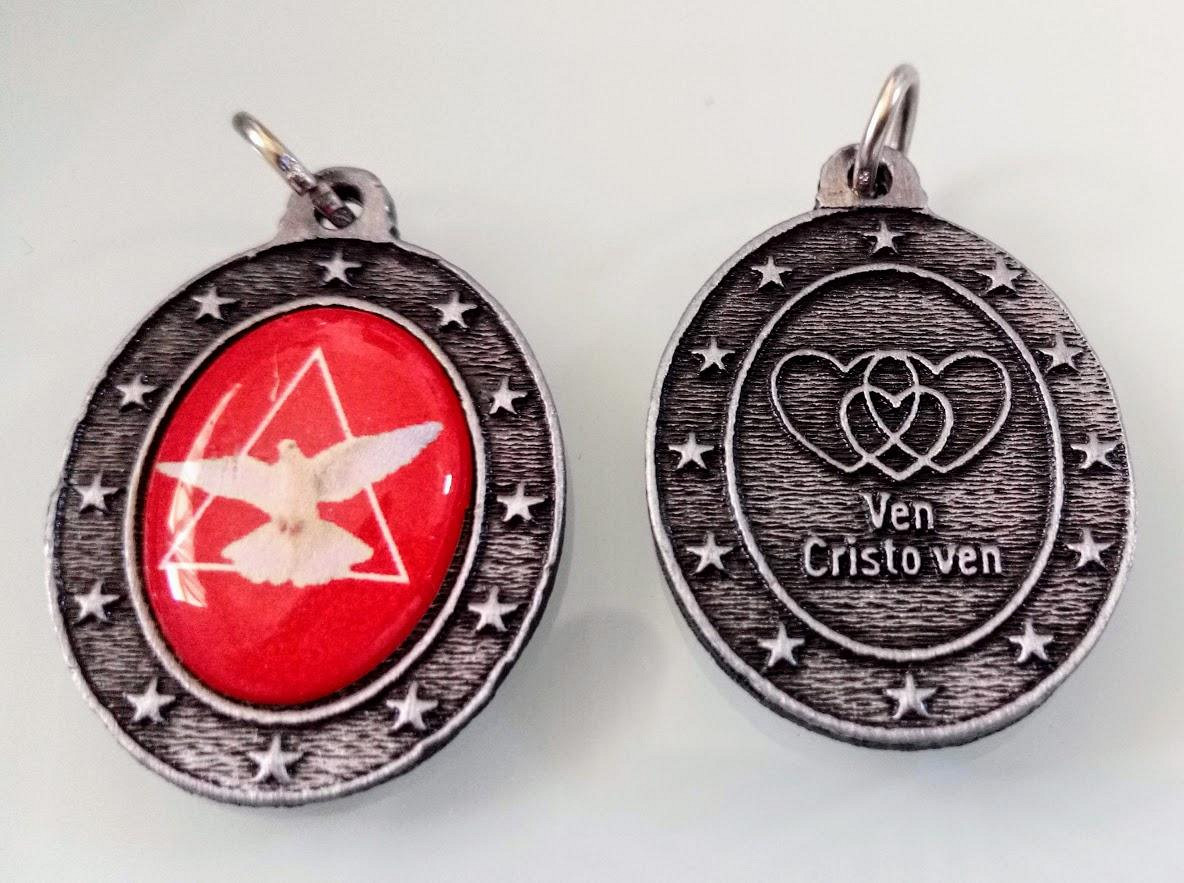 Cost: USD 20 (including delivery to Canada, the US, and Latin America). Rest of the world, USD 15 + delivery.
Ask for your medal by sending an e-mail to info@fundacionamorvivo.org
Note: The medal of Union of the Three Hearts has been created upon the vision expressed in Choose Only Love Book 1 – Chapter 6
---
Healing Prayer
Jesus asked Sebastian Blaksley, in February 2022, to institute the Healing Prayer. This involves the offering,  at the Refuge of Divine Love, on the first Saturday of each month at 3 pm, a particular prayer. The prayer known as "The Chaplet of Mercy" is referred to on page 54 in chapter 6  "Devotion: Union of the Three Hearts" of  "Choose Only Love- Echoes of Holiness". And the full version of the prayer is at page 184 of the book.
​In response to Jesus' request, starting on the first Saturday of March 2022, the Healing service will be offered for all those who feel the need to heal physically or spiritually. Christ is the source of miracles, therefore it will be His divine love that gives them through this vehicle of Grace.
​Jesus said to Sebastian Blaksley: " Through the Healing Prayer, I will give unimaginable graces, I will gift miracles for the body and the soul. Whoever participates in it will receive in holiness more than what his or her mind and heart are capable of conceiving. I want by this means to heal the entire humanity."
To get involved:
The Healing Prayer takes place at three in the afternoon on the first Saturday of each month at the Refuge of Divine Love, and lasts about half an hour. In it, the Chaplet of Divine Mercy is prayed. Those who feel called to come, due to their desire for healing, or to represent others unable to attend can contact us by sending an email to info@fundaciónamorvivo.org
---
Useful Information to Join Choose Only Love Events
Healing Prayer
The Ministry of "Prayer for Healing" ideally requires personal presence and is not filmed, recorded, or produced in audio visual media. Those who feel the desire to be healed physically or spiritually should come to the Refuge of Divine Love personally, if possible. You are very welcome to come accompanied. Naturally, if you cannot attend due to relevant reasons, such as health, distance, or work you can send an e-mail requesting your name be included in the Healing Prayer book. Although it is not necessary, you may send photos or details of your first and last name, as well as any other information that you feel the need to share. Requests are handled confidentially. Everyone is welcome to come to the in-person prayer gathering, including those who are lovingly representing others not able to physically attend the Refuge.
​Access information: https://us02web.zoom.us/j/85675922250
ID Meeting – reunión: 856 7592 225
---
The Hour of Grace
Every Wednesday at 6:30 pm UK Time – 2:30 pm Argentina time 
ZOOM Link: https://us02web.zoom.us/j/87563527007?pwd=bE15bXVhWXpFdWtmd1hrUngvZnUvdz09
Meeting ID: 875 6352 7007
Access code: 868111
Access information: Contact us or send an email to susan.sissons@talktalk.net
---
Holy Encounters – Love is what you really are
Fortnightly. Every first, third, and fifth Tuesday from 11:30 am to 12:30 pm Argentina time
ZOOM Link: https://us02web.zoom.us/j/83244913337?pwd=azFMQktObjMvQUFOQVA1VEI2YzY4dz09
Meeting ID: 832 4491 3337
Access code: 163605
---
Note: Donations support this Movement of Love and all donations are received with gratitude. There is a suggested donation of £5 to £10 for The Hour of Grace and £15-£25 for The Holy Encounters, but all are welcome regardless of ability to contribute financially. Here is a link  donation page Donate
Thank you so much.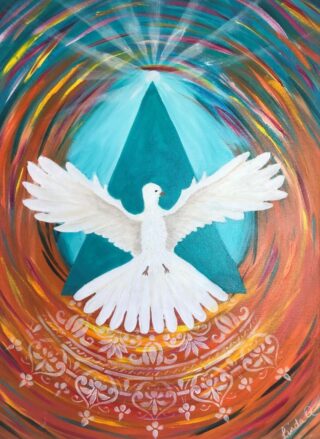 United through these dialogues we have opened a new portal between Heaven and Earth. It means you have taken a quantum leap in consciousness, both as individuals and humanity. From now on you will be much more aware that you are one with love. (Jesus)